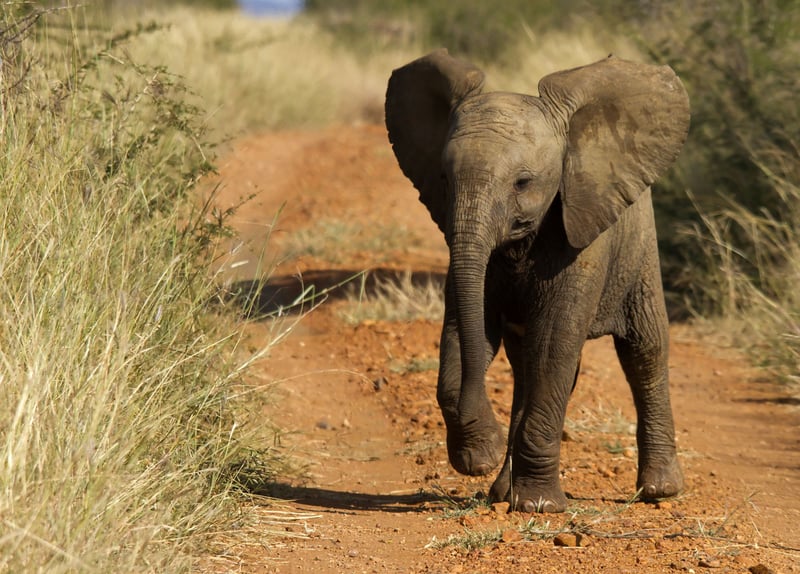 Victory for otters, tortoises, elephants and many more at-risk animals
News
The Convention of International Trade of Endangered Species (CITES) has given these and other wild animals more international protection from the cruel wildlife trade
CITES CoP18
Geneva, August 2019: 183 countries gathered for the CITES Conference of Parties (CoP18) to decide the fate of many animals traded as exotic pets and entertainers.
Thanks to your support we were there to be a voice for animals who are currently victims of the multi-billion dollar wildlife trade, which is not only a concern for welfare, but also threatens the survival of many species.
The animals we advocated for
We focussed our efforts on pushing for two species of Asian otter, the Indian star tortoise and several other reptile and amphibian species to be given further protection by being transferred or added to CITES Appendix I.
Under Appendix I, species receive the highest level of international trade regulation possible, which effectively rules out international trade for commercial purposes. The success of these up-listings is a key defining moment for wildlife used as pets.
Small-clawed and smooth-coated otter
Up-listed to Appendix I (both species)
Asian small-clawed and smooth-coated otters have declined by more than 30% in the last 30 years, due in large part to the exploitation for the global trade in otter skins and the exotic pet trade.
Our recent investigations reveal how otters suffer at the hands of those involved in the illegal trading of wildlife. Southeast Asia has seen a massive rise in the popularity of otters as pets due to the online trade and a high increase of posts on social media, which is, in turn, driving the illegal hunting, illegal trafficking, and unregulated captive breeding of otters.
Indian star tortoise
Up-listed to Appendix I
Every week, at least 100 – 150 tortoises are illegally smuggled from the state of Andhra Pradesh in India to Thailand and Sri Lanka.
The journey they face is perilous and causes significant suffering. The tortoises are stuffed into sacks and suitcases, their shells get cracked and associated disease is rife, with many not surviving.
The Indian star tortoise is the world's most illegally traded species of tortoise. Up-listing this species to Appendix I will strengthen international cooperation by enforcement agencies, which support India's already admirable national laws to protect the species.
Baby African elephants
It was an uphill struggle, but it is now illegal to remove wild elephants from Botswana and Zimbabwe and trade them for the purposes of entertainment and zoos.
The decision was initially opposed by the US, EU and Canada, but a coordinated campaign by several NGOs, our supporters and celebrities changed the EU's position.
Thanks to this outpouring of support, baby elephants will be spared the horrendous suffering of being torn from their natural habitat, shipped overseas and confined for the rest of their lives.
Join our global movement
We believe wild animals belong in the wild. They are wildlife, not pets or entertainers.
If you agree, sign up to our newsletter below and keep up to date with our vital work protecting animals.
We believe wild animals belong in the wild. They are wildlife, not pets or entertainers.