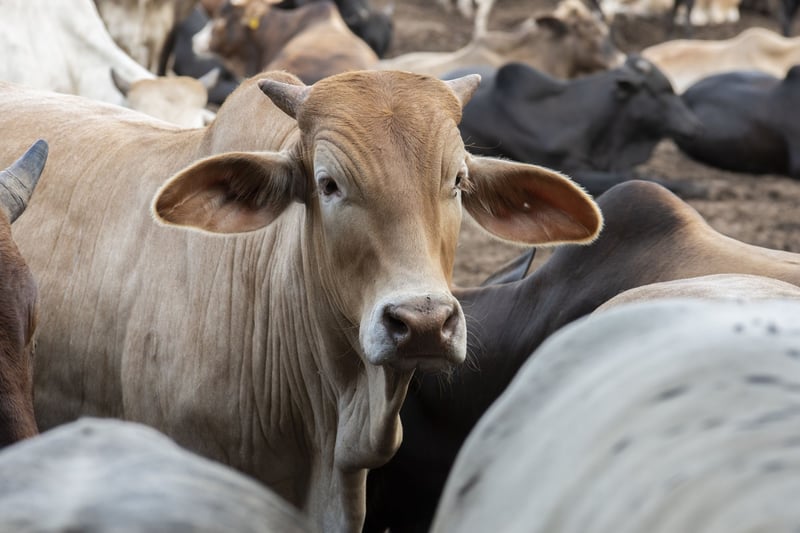 Celebrating 55 years protecting animals in disasters
Blog
With your support, we have responded to over 250 disasters and protected more than 8 million animals around the world.
In 1964,  John Walsh began World Animal Protection's (then named, International Society for the Prevention of Cruelty to Animals) first disaster response with a rescue operation in Suriname called 'Operation Gwamba' - altogether rescuing 10,000 animals from floodwaters. 
At the time, no other organization was rescuing animals in disasters. Walsh says: "One of our rules of thumb in picking projects in those days was doing the greatest amount of good for the greatest number of animals for the longest period of time". Today, we have a disaster response network spanning the globe who are ready to deploy to an emergency, reaching some of the world's biggest disasters, including conflicts and wars in Bosnia, Kenya and Afghanistan. 
Here are some of the most striking images from the past 55 years of disaster response operations...
1964, Suriname
Using ropes and determination, World Animal Protection's John Walsh led a rescue mission in motorised boats to assist animals like this deer. "Operation Gwanba" rescued more than 10,000 animals.
1990, Kuwait
In September 1990 there were more than 400 animals at the Kuwait national zoo that were either killed by Iraqi soldiers, died of starvation and injuries, or were moved to unknown locations. We sent the first animal welfare team into Kuwait after the country's liberation to treat the surviving animals and bring in food supplies. 
1996, Montserrat
In 1996 we treated and evacuated hundreds of animals following a terrible volcano eruption in the Caribbean island of Montserrat.
2004, Haiti
Responder Juan Carlos Murillo Garcia from World Animal Protection checks a horse after flash floods hit Haiti in July 2004.
2010, Haiti
The earth shook and the lives of Haitians, both humans and animals, were forever changed. Thanks to your support, we were able to help over 70,000 animals on the island. Photo credit: Tomas Stargardter.
2013, India
We deployed in Maharashtra, India when a severe drought which affected livestock. We provided greenhouse shade nets and mineral mixture at cattle camps as well as evaluating how local communities on they can better prepare themselves for future droughts.
2013, Philippines
A puppy is seen among the debris of houses destroyed by Typhoon Haiyan, in Tacloban city, Philippines - December 2013. Photo credit: Ezra Acayan.
2019, Kenya
70 camel calves were left in desperate of milk after their mothers died from drinking contaminated water in Marsabit County, Kenya. We responded by providing the calves with milk supplements to last 2-3 months to ensure they receive the essential nutrients and food they need to develop healthily. The disasters team also fed 18 vulnerable goat kids who were orphaned after their parents died from drinking the toxic water. Photo credit: Dennis Mavingo.
We couldn't have done this without your support. Thank you for being a part of our global movement to protect animals in need!