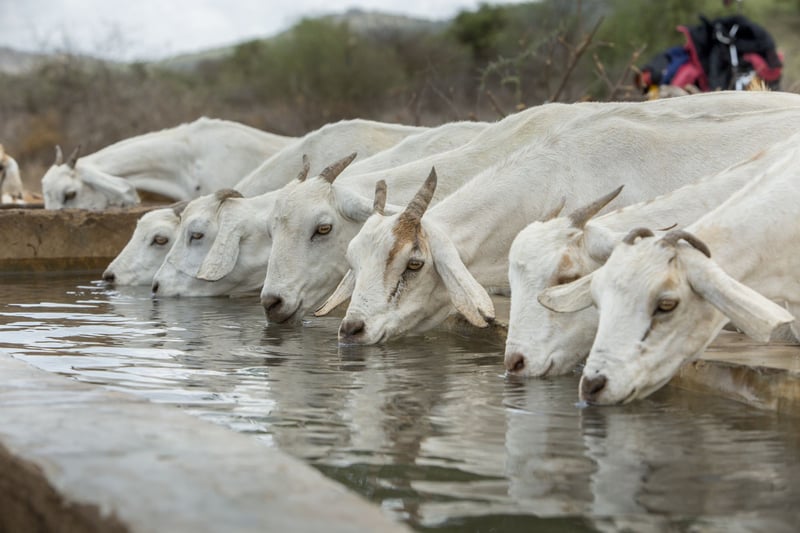 Animals as a disaster response priority
Blog
For a long time, disaster response was a cause solely focused on rescuing human beings.
With time, it has proven that when animals are not put in the equation, communities struggle. Animals play a critical role in the ecosystem in balancing off the existence of crops and human beings. This relationship exists between all the components of the environment such as microorganisms including soil, water and people.
Ravaging effect of disasters
When disasters strike in a region, the effects are devastating, destabilizing activities in a community. This often leads to animals been abandoned without anyone to fend for them. Diseases quickly encroach the land, causing the suffering and death of these animals. Lack of food and water doesn't make it any easier as it causes weakness making death inevitable.
Globally, disaster patterns have almost become consistent. Even then, most countries lack solid systems to help counter these effects. We respond where the need is greatest by providing food, water, treatment and rescue in collaboration with partners and governments. This is geared towards informing future disaster planning, to ensure both communities and animals are catered for.
Response in Kenya
In Kenya, we've made great strides in 2017, with the training of pastoralist communities on how to best prepare for drought. There's been a long-standing drought since October 2016 that has left most cattle without pasture and water. This drought has also extended to national game reserves, forcing wildlife to feed on community pasture. This generated human wildlife conflict leading to the death of wildlife and cattle.
Collaboration for sustainable change
Amidst these challenges, we collaborated with the Kajiado County government to provide hay to the animals and treatment for infections and diseases that erupt during drought. Whilst hundreds of cattle were lost, pastoralists were able to save their remaining herds to sustain their livelihoods.
As a long-term plan to the outbreaks that often erupt in Kenya, we are urging the Kenyan government to pass the National Disaster Management Policy. This will ensure that in the event, drought emerges, there's a plan to ensure animals are fed and protected from diseases. Please join us in making this call here.
VERU
With the University of Nairobi, in 2010 , we came up with a Veterinary Response Unit consisting of veterinary students, trained to respond to disasters effectively. This has played a key role in disaster response in Kenya ensuring, a significant number of animals are treated and fed.
As we seek, to ensure animals are not the vulnerable victims during disasters, we continue working with governments to adopt the Sendai Framework. This will ensure preparing for disasters becomes a priority in the world.
Join us in urging the Kenyan government to pass the draft National Disaster Policy here